We are Rada and Manuel Machin, a husband-and-wife legal team with a passion for the law. Our clients know they can turn to us for nearly any legal matter that arises. Whether representing businesses in contract negotiations or individuals in DUI, divorce, injury claims, or immigration filings, we proudly serve our clients with zealous advocacy.
Our law firm, The Machin Law Firm, LLC, is a boutique firm serving Rockville, Gaithersburg, Potomac, Bethesda, Urbana, Frederick, and the surrounding communities of Montgomery and Frederick counties. We have worked together throughout our legal careers, with notable results advocating for clients in civil and criminal proceedings throughout Maryland.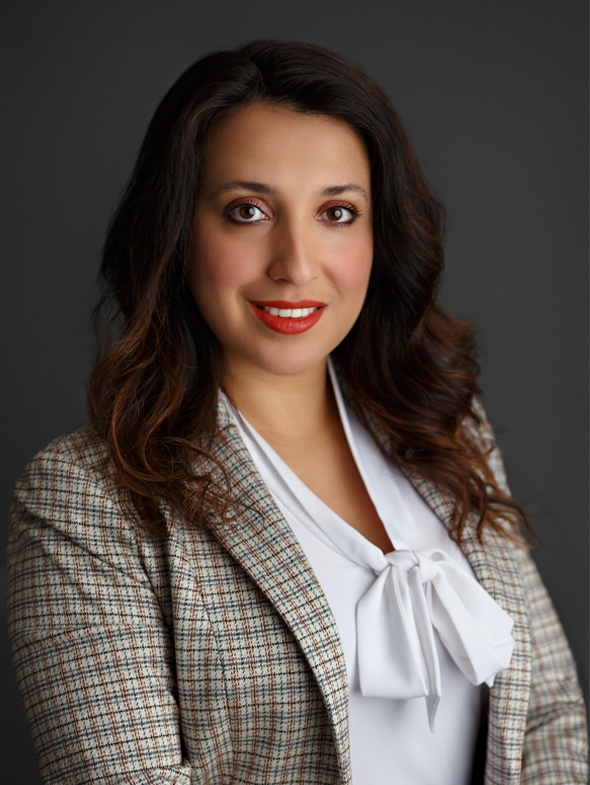 Rada A. Machin is a Principal of The Machin Law Firm, LLC.
Rada is a fearless attorney based in Maryland. Rada has established a reputation for being a tenacious advocate for her clients in a variety of areas, including family law, business representation, and immigration matters. She provides compassionate legal representation in contentious divorces and custody battles. With a focus on finding creative solutions to even the most complex family law disputes, she has established a reputation as a skilled and empathetic advocate for her clients. Rada understands the emotional toll that family law matters can inflict and approaches each case with sensitivity and a firm commitment to protecting the rights and interests of her clients.
Rada is also highly skilled in representing businesses and has a proven track record of successfully resolving complex contract disputes and protecting the interests of her corporate clients. And in the area of immigration, Rada is a fierce defender of the rights of immigrants and has helped numerous individuals and families navigate the complex and often confusing immigration system.
Rada is known for her unwavering commitment to her clients, her fierce courtroom presence, and her ability to obtain positive results. If you're looking for an attorney who will stand up for you and fight for your rights, look no further than Rada.
Rada serves as the Chair of the Executive Committee for the Young Lawyers Section of the Bar Association for Frederick County. She has also authored and published a business law guide called How to Start a Small Business on a Tight Budget: The Checklist.
Education
Manuel D. Machin, Esq.
Manny is a no-nonsense, down to earth attorney who goes to bat for his clients. Manny Is a trusted advisor and has established a reputation for providing comprehensive legal services to clients in a variety of areas, including divorce and custody, contract disputes, district court criminal matters, and estate planning. Manny is committed to achieving the best possible outcome for his clients by taking the time to fully understand their goals and unique circumstances.
Manny is dedicated to protecting the rights and interests of each client, and ensuring that they receive the best possible outcome in their case. Manny takes a hands-on approach to each case and provides personalized legal counsel to ensure that each client fully understands their options and the legal process.
Manny's extensive legal experience allows him to provide clients with informed and effective legal advice, aimed at resolving disputes as efficiently as possible. If you're in need of a knowledgeable and compassionate attorney, look no further than Manny.
Education